Frictionless security, to collaborate in total confidence.
Oodrive is the leading trusted European collaborative software package. More than one million people use Oodrive to collaborate, communicate and make business flow, with transparent tools which guarantee security, sovereignty and compliance. Oodrive is the only SaaS publisher which has been SecNumCloud qualified since 2019.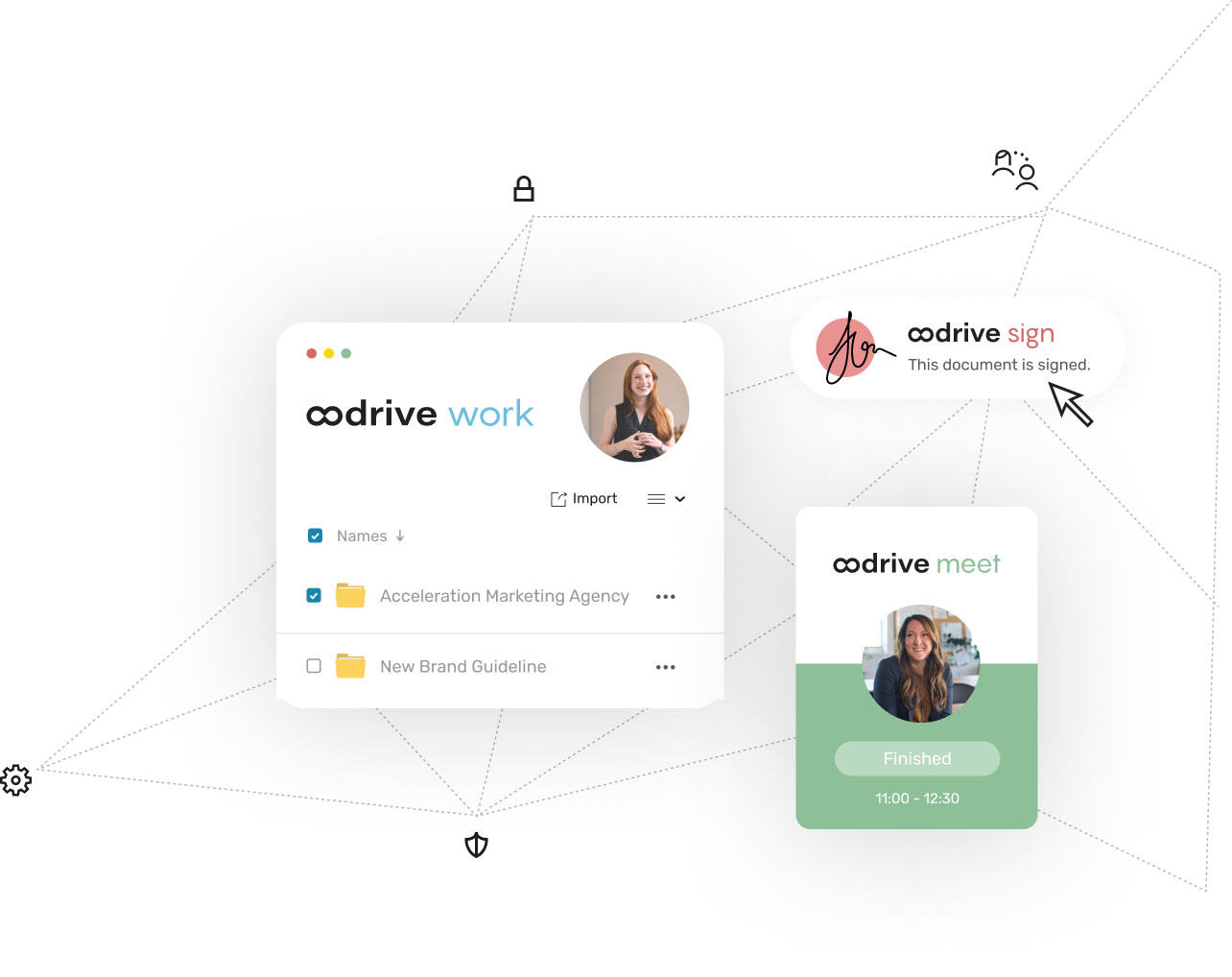 The secure and sovereign collaborative cloud package
Designed to meet the needs of organizations in terms of collaboration and data security, the Oodrive collaborative package is made up of four secure cloud-based solutions. From a single environment, make work with your team easier and safely share your files, digitalize your governance meetings, simplify the electronic signature of your documents and save your data. With the Oodrive package, manage the whole data life cycle and maintain confidentiality.
Collaborate

in total security for your company
Secure sharing of sensitive files
Centralize sensitive documents, share them in-house or with your partners.
Online collaboration
Bring your teams together in dedicated workspaces, co-edit your content.
Trusted hosting
Host your data in the SecNumCloud qualified French cloud.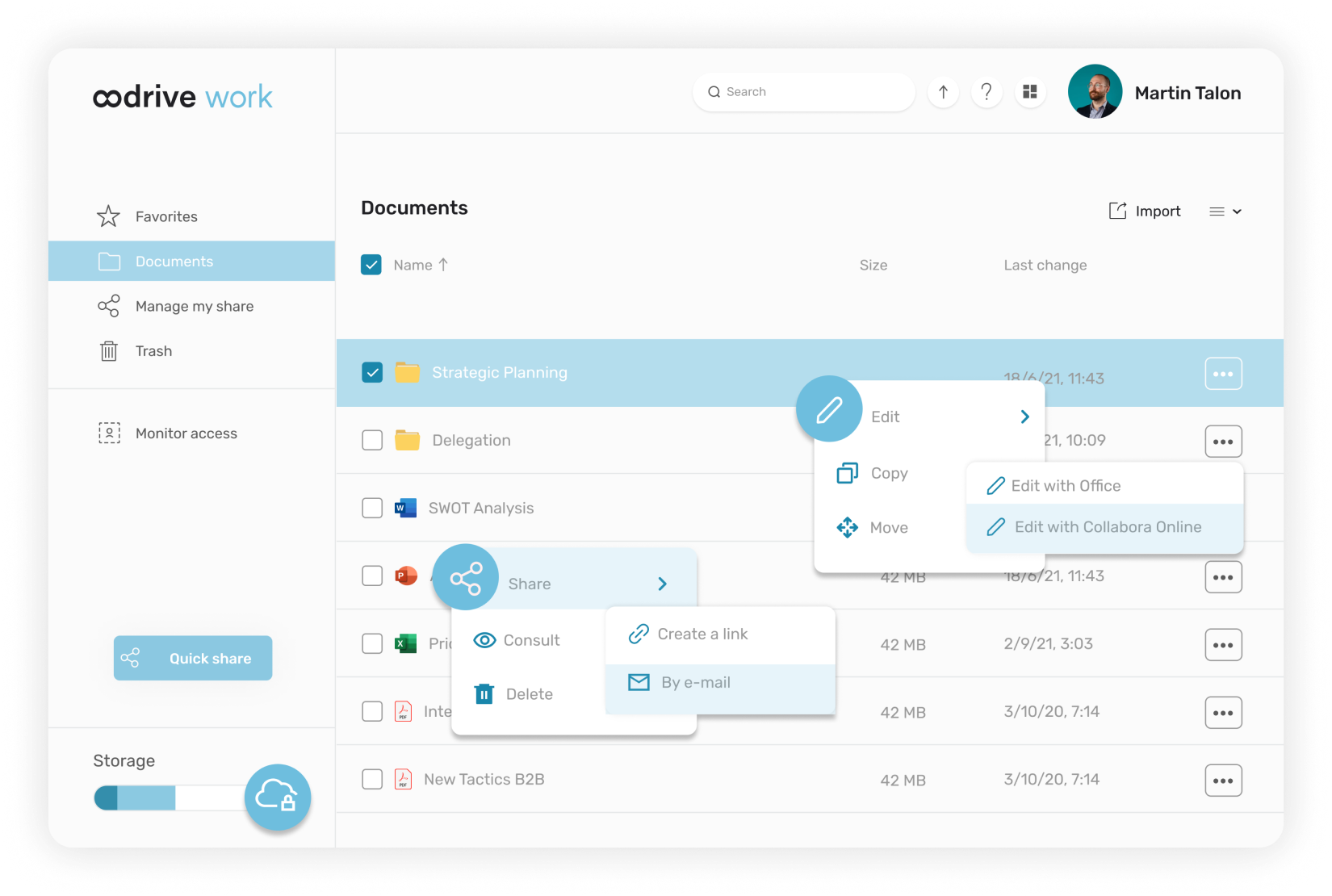 Security and compliance at the heart of Oodrive solutions
Your data are precious With Oodrive, benefit from a complete collaborative SaaS package that is simple to use, and is intransigent with the protection of your sensitive and strategic data. Hosted on a sovereign cloud, the Oodrive package complies with the highest security standards, to meet French and European regulatory requirements in terms of data security.
Oodrive is the only publisher to offer SaaS solutions and infrastructure qualified ANSSI SecuNumCloud enabling the protection of the sensitive data of private companies, public administrations, Important Entities and Essential Entities.
Compliant with reference standards
Oodrive collaborative tools are certified compliant with the reference standards for industry and organizations: the eIDAS regulation for electronic signatures; ISO 27001 and  ISO 27701 standards for confidentiality, availability, integrity and traceability of data; the HDS standard for the processing of health data in France.
With its secure sovereign cloud, Oodrive meets the security requirements of French and European markets, in this way protecting your organization from extraterritorial interference, notably the US Cloud Act. These guarantees make Oodrive a partner of choice and the reference notably with the UGAP-SCC, the central purchasing entity for public establishments, the GouvTech catalog, and the CAIH, the central purchasing entity for Hospital Information Systems).
Connect your applications to Oodrive
Oodrive interfaces with the third-party solutions of your information system and offers a selection of secure partner applications. In this way, your data can be accessed by your teams in a ecosystem of easy-to-use, trusted tools.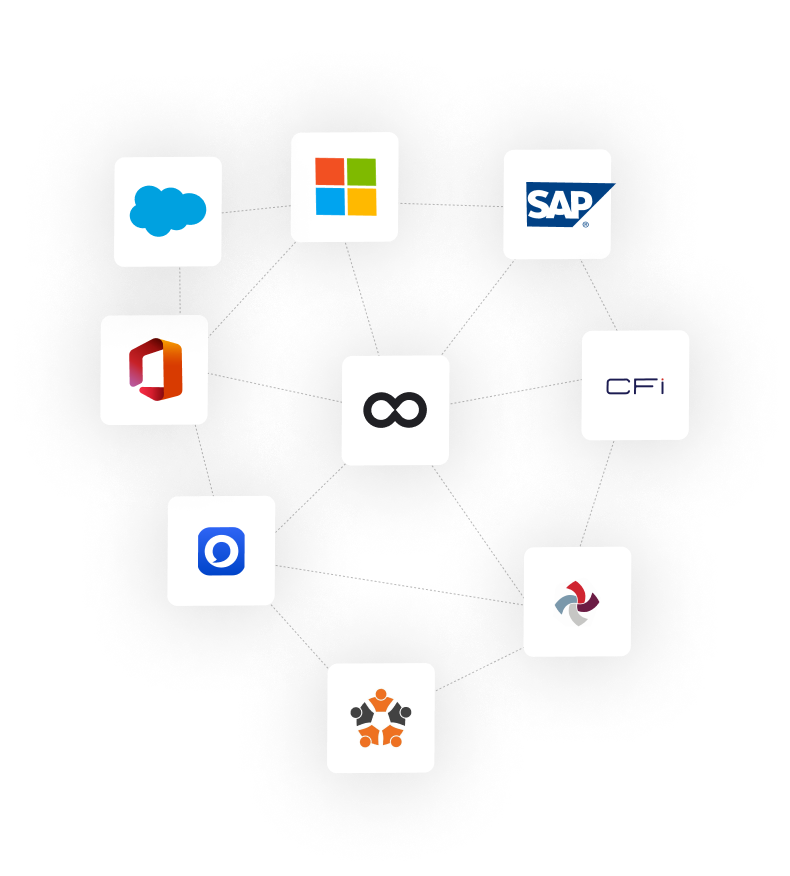 At Oodrive, we are committed to offering you the best services to help you reach your objectives. Thanks to Oodrive Success, help your teams with the implementation of their projects. And, with Oodrive University, facilitate the adoption of our solutions.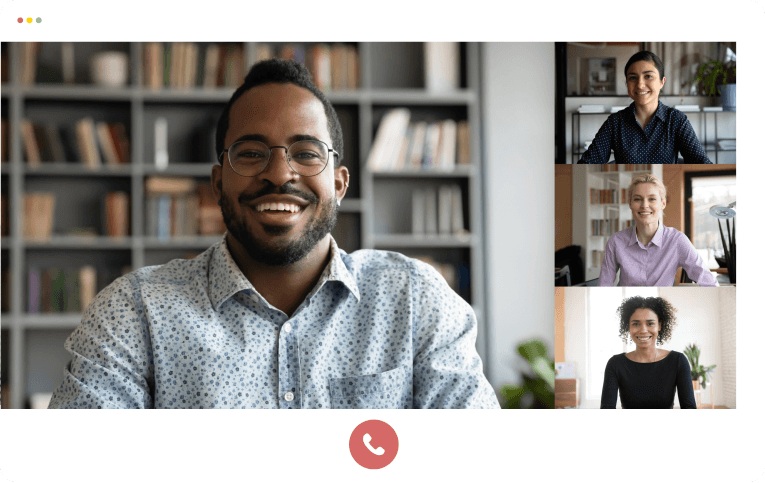 Offer your teams programs on training, advice and implementation to enable them to reach their compliance objectives, without disrupting your activities.
Discover how to maintain the security of your organization's sensitive content by unlocking the full potential of collaboration.
More than 3,500 companies place their trust in us
"We supply jets, both for commercial use and for the defense sector, we need a secure system to share confidential information with our subisidiaries. Oodrive is this system."
Laurent Bendavid,
CIO, Dassault Aviation
"We use Oodrive Meet for all our board meetings to ensure that everyone, including independent members, benefits from fast and secure access to the confidential documents needed".
Jelle Jacquet,
Assistant Personnel Manager
"Only those who need to see the confidential data should be able to access it. Oodrive Meet is a software solution that lets us do just that."
Wilfried Laumond,
Head of Cyber Security Risk & Services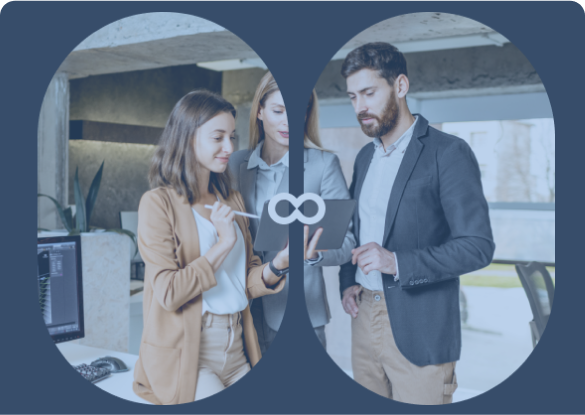 Everything you need to know about the electronic signature
Simplify your processes using the electronic signature.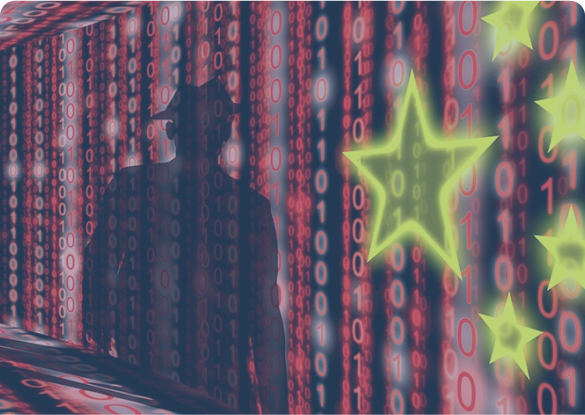 Cybersecurity and regulation: welcome to the NIS2 directive!
Growing trends in remote transactions and teleworking are creating ideal conditions for a surge in cyber threats.
Collaboration
starts with trust
Our team will be happy to help you find the perfect combination of products and solutions.
SecNumCloud pioneer since 2019. The only qualified SaaS publisher.
This site is registered on
wpml.org
as a development site.