Infographics- Insider lists management
The oodrive team
Inscription à la newsletter
Abonnez-vous pour connaître les dernières nouveautés d'Oodrive
On July 3rd 2016 the new EU Market Abuse Regulation (MAR) came into force. One of the important procedural changes outlined in MAR is for organizations to identify, record ans retain insider lists, that they need to produce upon request.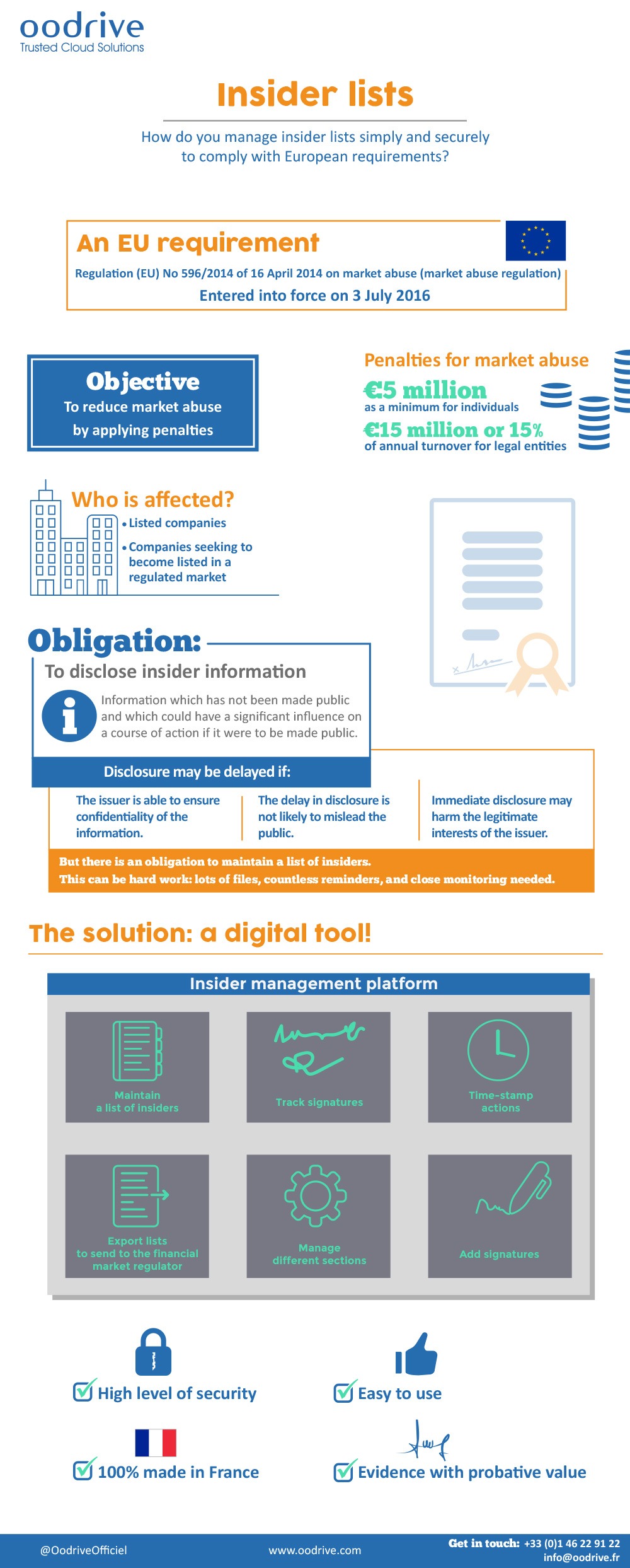 This site is registered on
wpml.org
as a development site.