ELECTRONIC SIGNATURE FOR SALESFORCE
Sign within Salesforce and boost your sales
The Oodrive Sign connector integrates perfectly with Salesforce, so that your sales teams can easily send and have contracts signed with the highest level of security, without exiting their usual work environment.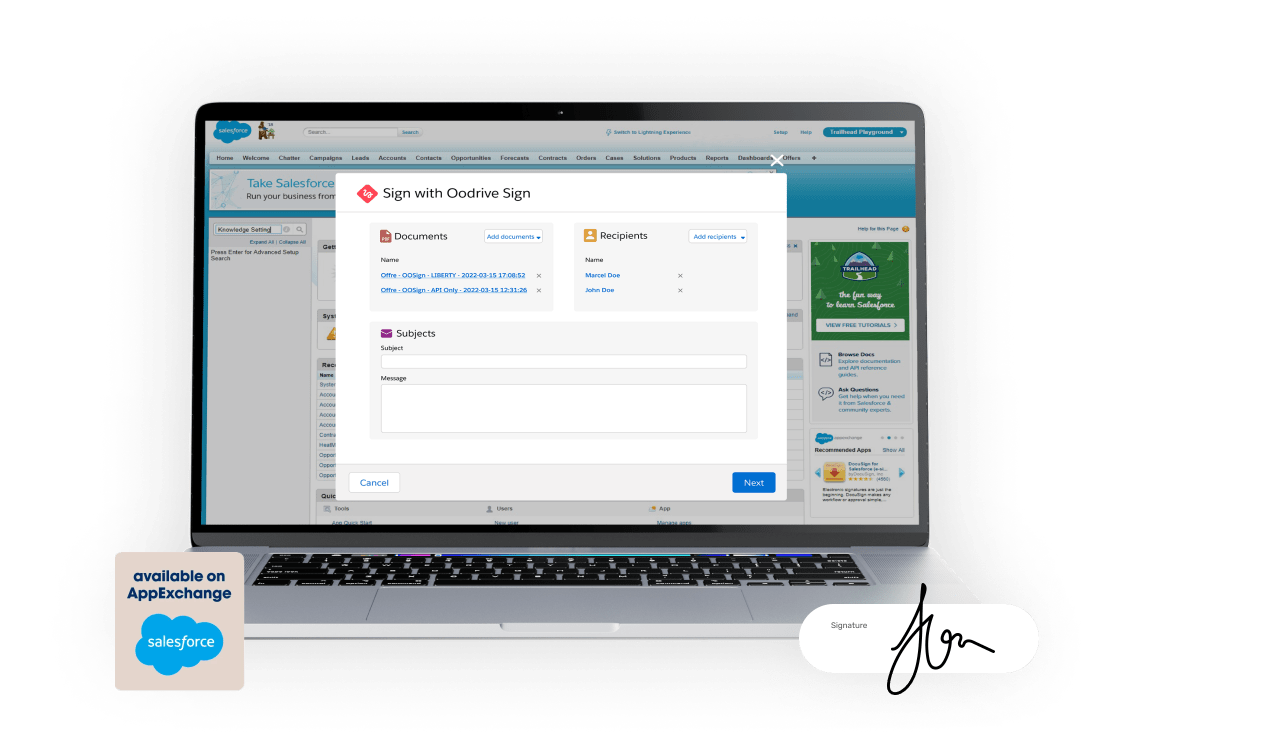 An electronic signature that integrates easily into your CRM
The Oodrive Sign for Salesforce connector lets you integrate your electronic signature software directly into your CRM.
Benefit from rapid integration
Deploy Oodrive Sign in Salesforce in just a few clicks and get your electronic signature process up and running quickly.
Sign in full compliance and security
In compliance with the eIDAS regulation, allocate roles between the administrator and your teams for precise control of the signing process.
Speed up your signing processes
Have your contracts signed from any device, without ever leaving your Salesforce environment, even if you're not connected.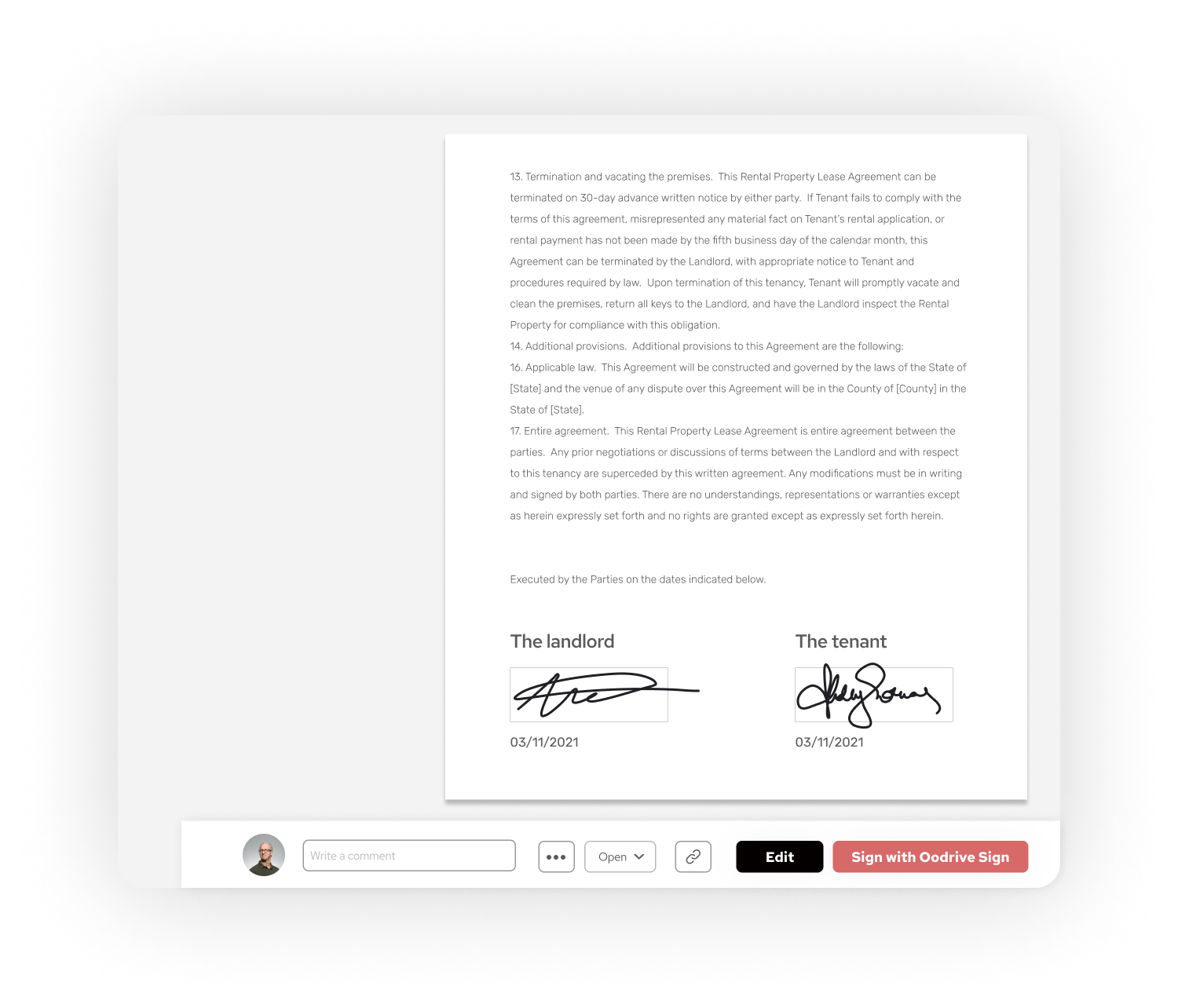 Oodrive Sign for Salesforce was designed for fast-track implementation in your CRM Cloud in just a few clicks and means you can launch your electronic signature process quickly and easily.
Quick and easy installation with Salesforce
Unique setting definition for scopes and signature modes
Full documentation
Get your documents signed in 4 steps
Step 1: Load your documents into Salesforce
From one of your Salesforce entities (opportunity, contact, account or other), upload your documents to be signed in PDF format in the "Notes and Attachments" block.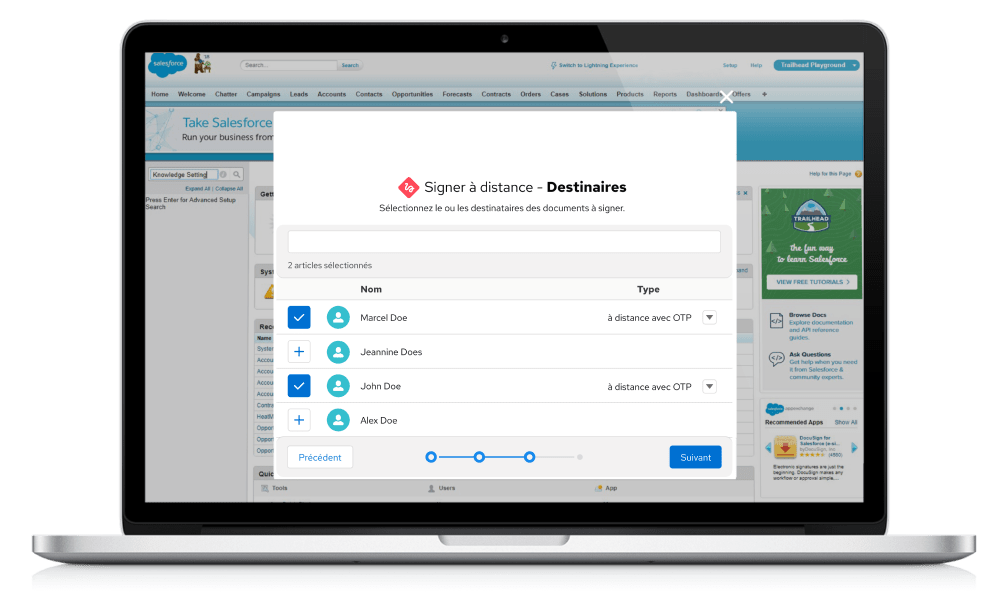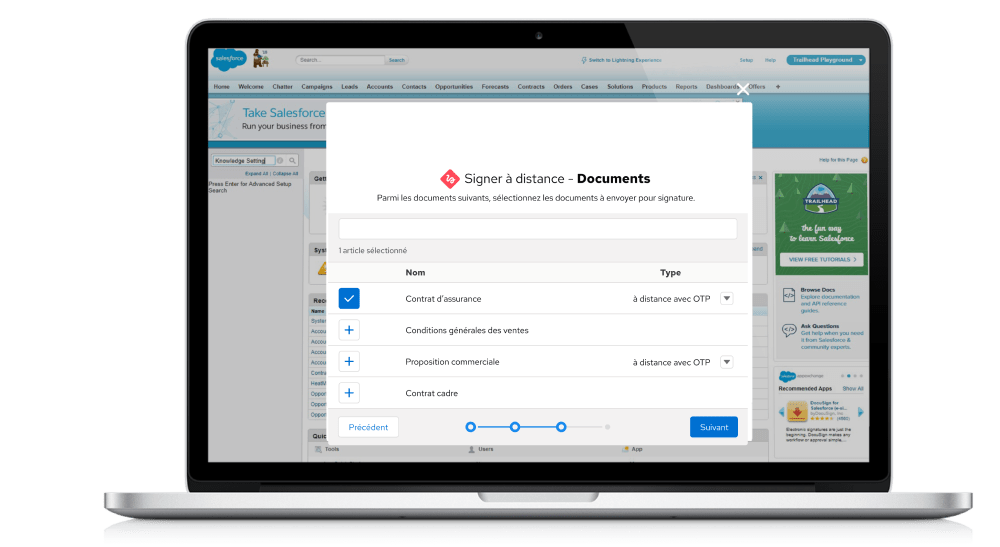 Step 2: Select your documents and signatories
Start the process of sending documents for signature by selecting a scenario, the documents to be sent and the signatories and their roles in the transaction.
Step 3: Choose your secure signature mode
For a secure signing experience wherever you are, choose the signing method that suits you best: face-to-face, remote or via SMS.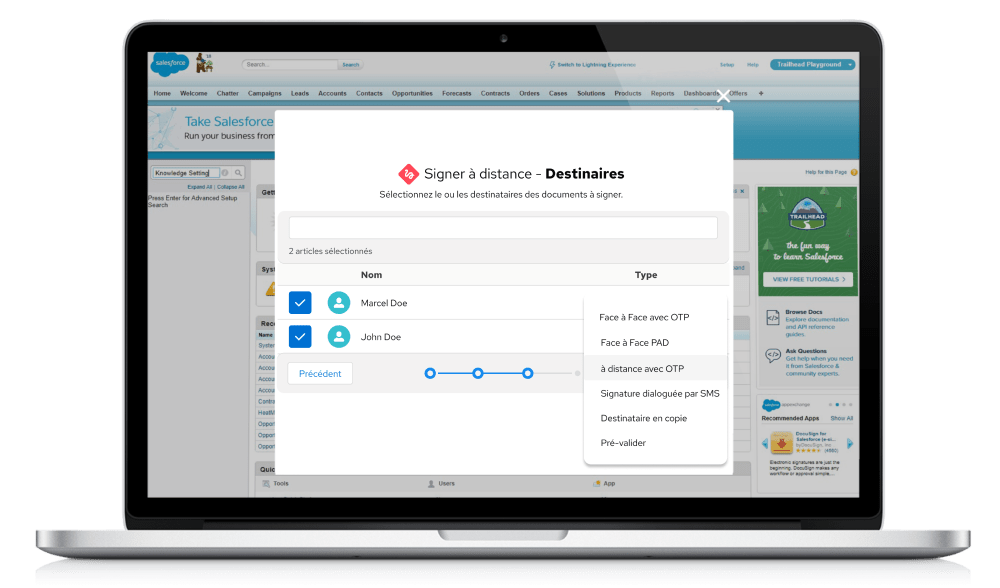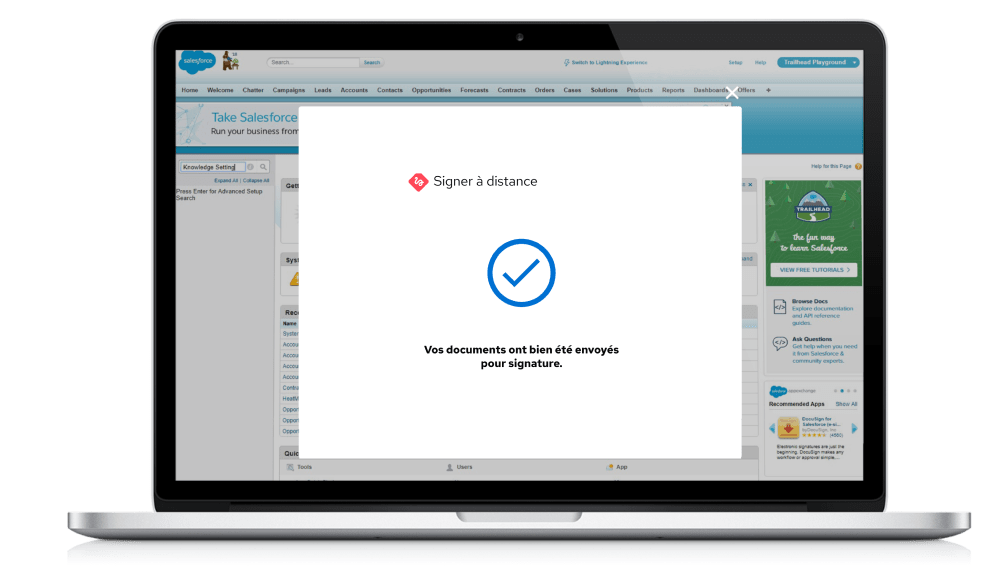 Step 4: Send the documents to be signed
Send your documents for signing with an email that you can personalise. Once the transaction is complete, you can track its status in Oodrive Sign for Salesforce®.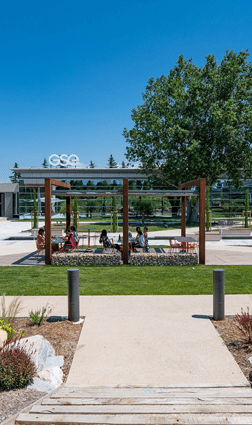 « Oodrive Sign enables us to sign documents remotely, instantly and within a secure legal framework. The tool is perfectly suited to our needs. »
Patrice Roger, Directeur Juridique et Assurances Groupe
Speed up your electronic signature processes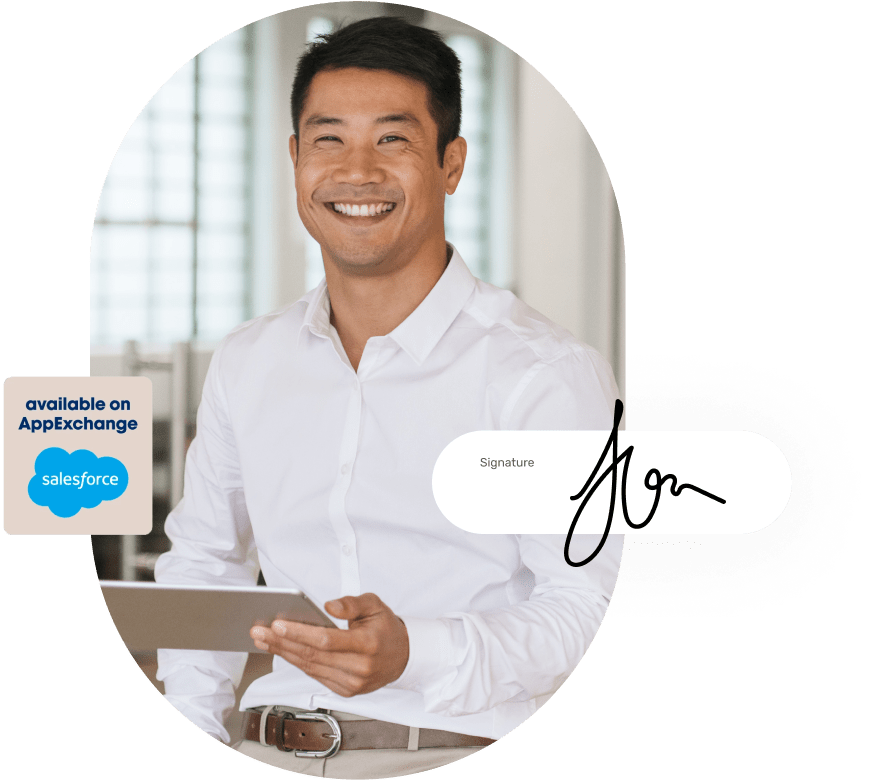 This site is registered on
wpml.org
as a development site.