Boost your sales with the most secure electronic signature
The Oodrive Sign connector integrates perfectly with Salesforce, so that your sales teams can easily send and have contracts signed with the highest level of security, without exiting their usual work environment.
Oodrive Sign for Salesforce was designed for fast-track implementation in your CRM Cloud in just a few clicks and means you can launch your electronic signature process quickly and easily.
Quick and easy installation with Salesforce
Unique setting definition for scopes and signature modes
Full documentation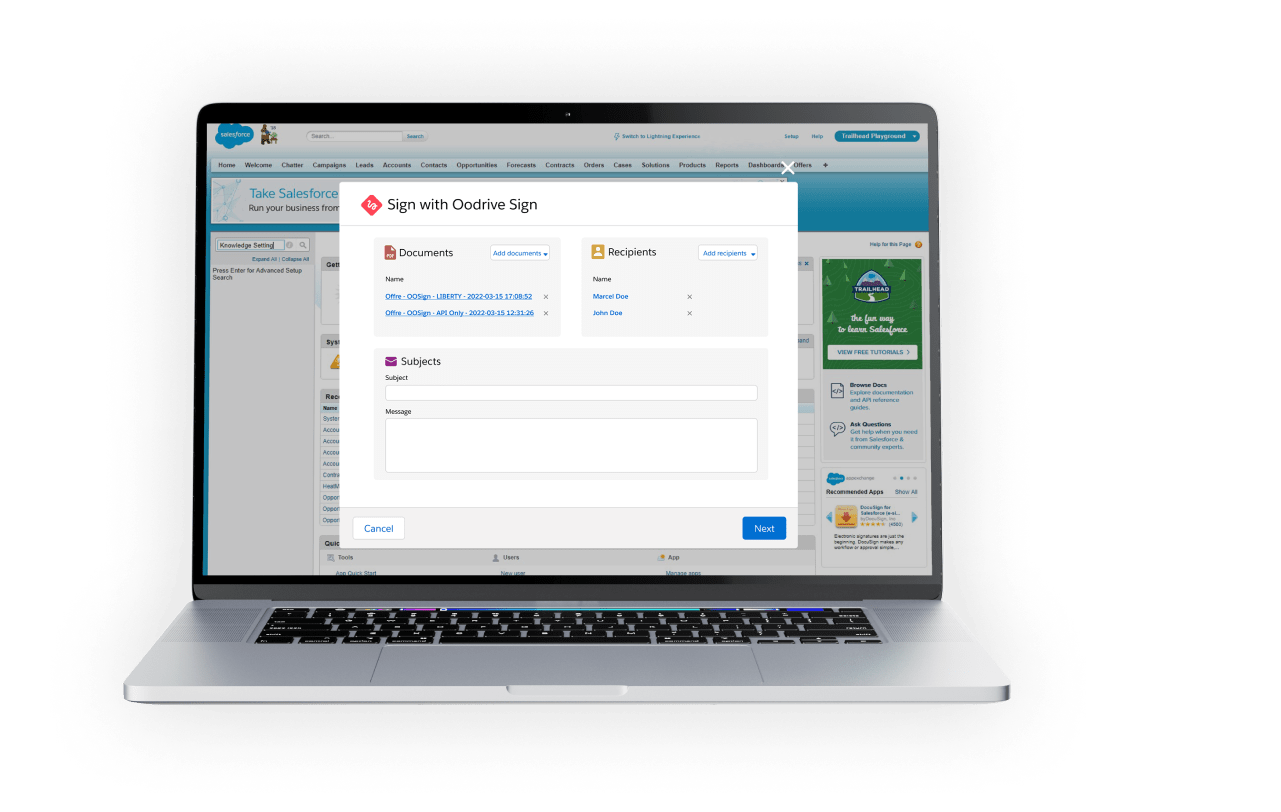 Get your contracts signed in four stages
Optimise your sales process: Oodrive Sign enables you to submit your documents in just a few simple steps thanks to an intuitive and clear workflow.
Start the process directly from the context of one of your Salesforce entities (opportunity, contact, account or other)
Select the documents to submit
Select the documents to submit
Your documents are submitted for signature.
Boost your sales with the most secure electronic signature
Guarantee confidentiality
Oodrive Sign for Salesforce guarantees the confidentiality of transactions between sales teams and clients
Define the scopes in which a contract can be shared, so that it is only visible to the desired users.
Create scenarios for all of your processes.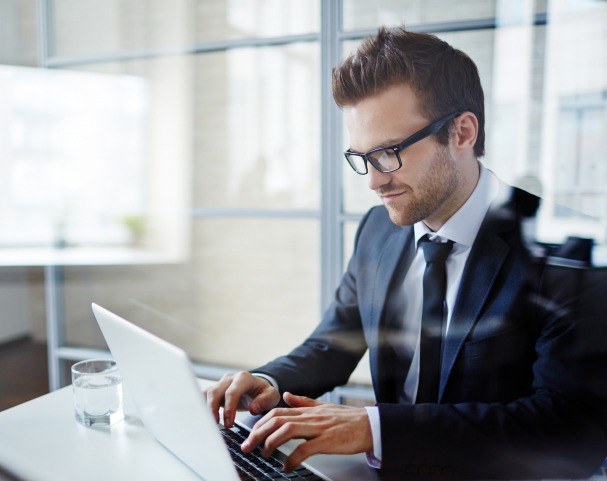 Oodrive electronic signatures are fully compliant with the eIDAS regulation applicable in the EU and throughout the world.
Assigning roles based on the profile of each user, to ensure reliable workflows, comprehensive monitoring and clear controls are essential for the signature process.
Recipients can sign remotely from any device in just a few clicks, even if they are not online.
Demander une démonstration
Remplissez le formulaire ci-dessous pour planifier une démonstration
What is an electronic signature?
Learn about electronic signatures, probative value, compliance, and more with our FAQs.
This site is registered on
wpml.org
as a development site.