The Meeting Room
Definition: A place specially adapted to gatherings of work groups, offices, general meetings, boards, etc.
In companies, the meeting room has long been reduced to these elements: chairs, tables and a whiteboard. Sometimes decried, because meetings have long been synonymous with a waste of time, they have largely evolved, and even been completely rethought via the "start-up mood". Furniture is changing, simplifying tools and communication methods are emerging, in short, the role and form of the meeting are changing.
From open-space & Mad Men style meetings to smartphone meetings at home, discover a historical summary of the evolution of the meeting room as a workspace.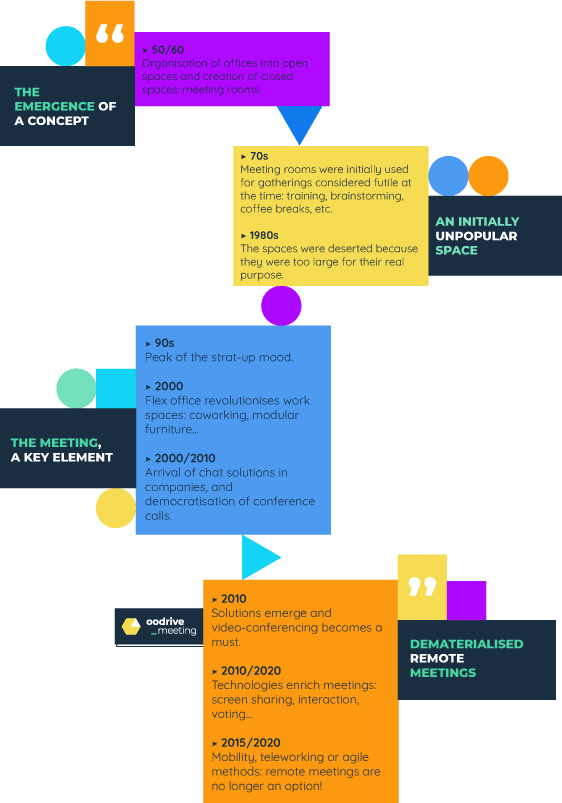 As you will have understood, oodrive_meeting is indeed one of the players who have contributed and are still contributing to the evolution of the meeting space, especially if we take into account the democratisation of remote working as a result of the organisational effects of the covid-19 health crisis. By offering a combination of fluidity, productivity and confidentiality, the tool finally allows companies to optimise and secure their meetings.
Today, meetings play a major role in the activity of employees. Whether they are governance, collaborative or project meetings, they are moments of reflection, anticipation, novelty and contribution to the development of companies.
The advantages of a dematerialised meeting solution are clear. They provide flexibility in internal and external exchanges, for more productive meetings. The meeting tool is an essential part of the digital ecosystem of employees.
Business projects go through many stages from development to completion. The meeting leads to decision-making, but there are other needs : editing content, sharing it, organising it, signing it or saving it. So many important and complementary functionalities, also necessary for the good management of projects.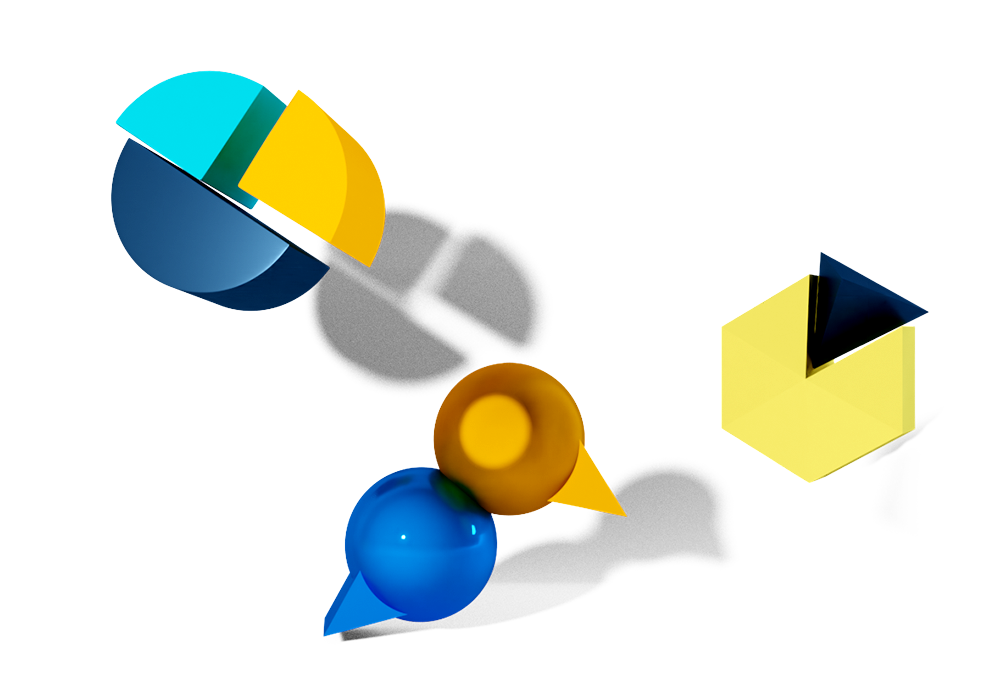 Oodrive_meeting, our offer of dematerialised governance meetings, is integrated into the oodrive platform. A trustworthy working environment, where serenity reigns, and allows strategic projects to be carried out.
This site is registered on
wpml.org
as a development site.