Your board meetings often contain your company's most highly confidential and sensitive data. But now you can support the entire life cycle of your meetings with ergonomic and intuitive digital solutions.
Digital board meetings : a huge driver of competition and performance
The digital revolution has been a huge driver of competition and performance for businesses. Companies in Europe that embrace the digital age are on average 3 times more profitable and grow 4½ times more quickly (source: McKinsey Global Institute study on 10 crucial challenges facing France between now and 2022).
Having a member of the management board dedicated to all things digital could help to drive the strategic vision, coordinate the digital transformation, and deploy the financial and human resources required to transform every single business line. Without an ally on the board, it could be very difficult to make any progress, a recent McKinsey report explained. Digital transformation is a project that involves the entire company. But it's also crucial to get management on your side. Here are 4 great reasons to get going right away.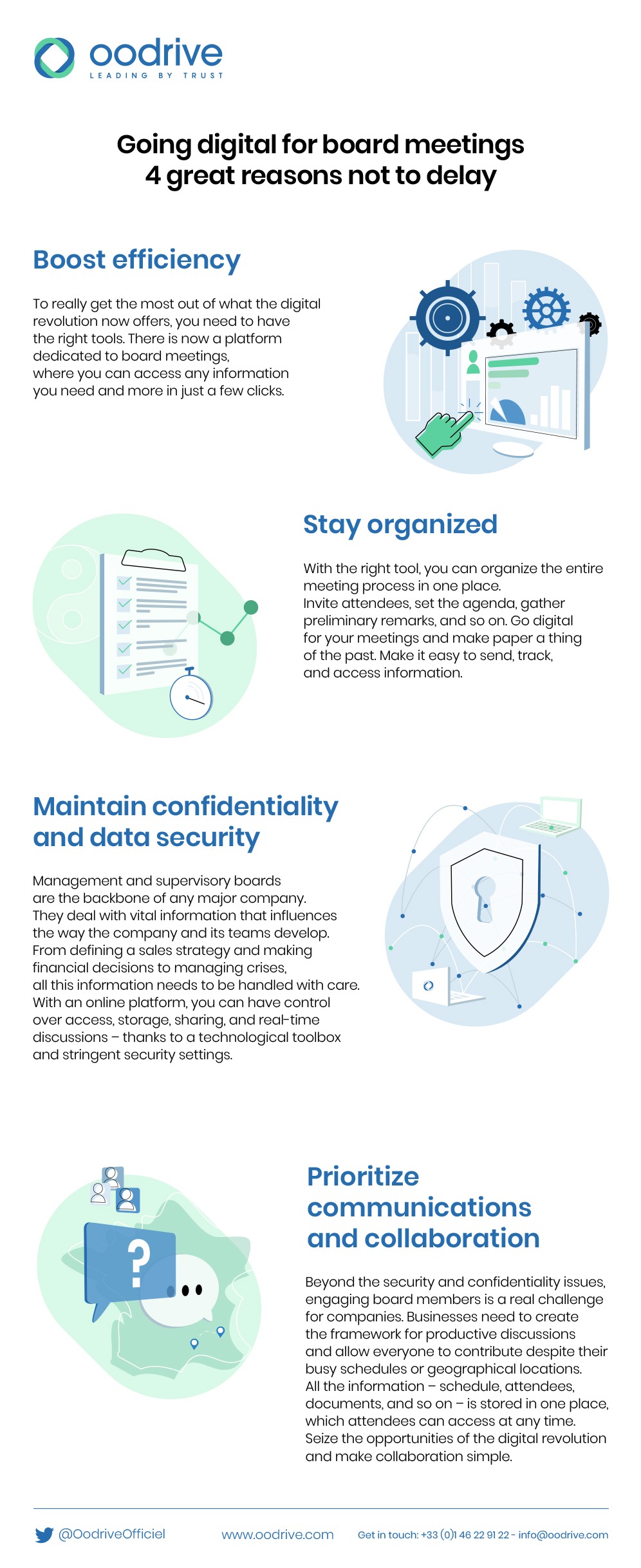 This site is registered on
wpml.org
as a development site.