Management boards, executive boards and supervisory boards are the backbone of any major company. They discuss vital information that helps a business to decide what direction to take. There are now solutions specially designed to support the entire process for board meetings. But how do you choose the one which is right for you?
To work out which tool is best equipped to deal with the issues specific to senior management without compromising on confidentiality, there are three things to take into consideration:
A tool adapted to your own needs
Cloud solutions, such as the virtual boardroom, which are designed specifically for the needs of governing bodies, overcome the security and organizational challenges that businesses face.
When making the choice, there is one factor to bear in mind: simplicity. Board members aren't usually IT experts. So it's vital that the solution used is intuitive and easy to master. Web and tablet interfaces need to make it easy for users to get used to the tool, so that it's a help, not a hindrance, to productivity. A solution with all of these features can help you to streamline your meeting organization – ideal for executive, supervisory and management boards.
Mobility is another aspect to take into account. Many managers need to be able to work on the move or somewhere else other than the office. There are some risks involved here, such as theft, loss of confidential documents, and connecting to unsecure networks. That's why the solution selected by the board to organize its meetings must have functions adapted to the specific restrictions of mobile workers. This mainly involves security codes to connect to the application, set up data to be automatically deleted in case of multiple input errors, clear the cache remotely, and so on.
Meeting organization made easier
Whether sending invites to attendees, setting the agenda, listing the priorities, sharing documents needed to make decisions, or facilitating exchanges between board members. Beyond the documents themselves, your dedicated meeting organization solution must equip each delegate with the tools to discuss, to exchange, to vote, and to decide.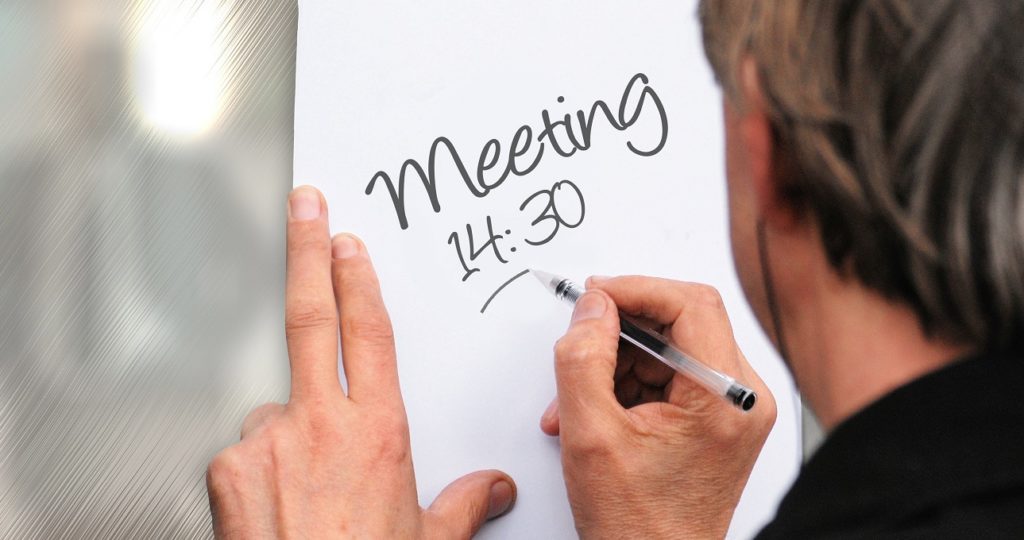 The boardroom needs to make it easier to prepare for meetings; adding notes to documents, viewing files offline, as many functions as possible to help you get ready for governing board meetings, including when you're on the move.
A solution suited to senior management meetings must offer all of these features to save time (in organizing documents, carrying out research, and accessing and sharing files), space (with everything stored online, freeing up physical space), and money (no more sending documents by courier). A virtual boardroom also offers significant benefits in terms of security. Opt for a solution that allows you to bring together all the documents needed for your meeting in a single secure space.
Secure data
Knowledge and expertise, business trade secrets, financial and strategic data, deliberations on the governing board… it's crucial that information like this doesn't go further than the company's front door. Senior management must ensure that discussions are kept confidential, while protecting data from any interception, consultation or modification by unauthorized third parties.
Not all cloud solutions offer the same level of security, though. But by choosing from the best solutions on the market, you can take advantage of a host of extremely demanding security measures. Features such as the ability to track attendees' contributions and actions, controlled access, and advanced encryption help to mitigate the risks related to hard copies, emails, networks, and the hardware itself.
As well as measures specific to software and deployment, it's essential to check what safeguards are offered by your provider. But how can you be sure that a solution offers enough safeguards to ensure the confidentiality and integrity of your data? How do you evaluate the commitments it makes in terms of security? Certifications and labels will give you an idea. ISO 27001, for example, is one of most stringent standards for security.
On the subject of security, another key consideration is the legal aspect. The law sometimes allows data to be accessed regardless of the measures put in place to protect it. American companies, for example, are subject to a law known as the Freedom Act (formerly Patriot Act), which gives the government the right to access any data that companies maintain at any time. The act covers any company whose shareholders are mostly American and notably applies beyond US borders. In other words, even if an American company's data centers are located outside of the United States, the American Government can request access to the data anyway. A legal technicality which is all too often overlooked by European companies whose choice of provider depends on where its data center is located.
Learn more

Board meetings : how to ensure confidentiality and protection of critical data ?
Image © FreeRange
This site is registered on
wpml.org
as a development site.