The vast majority of businesses believe migrating to cloud computing is vital to their long-term success and will serve as an effective tool in implementing their development strategy. And yet many of them admit they have not completely made the switch to the cloud. So is the seemingly increasing popularity of cloud services fact or fiction?
Before the cloud came along, businesses had to purchase a server to store their data, developing their own infrastructure to host their services and applications. Setting up all of this equipment cost both time and money. Cloud solutions provide businesses with greater flexibility, while offering a more cost-effective option at the same time. They can access services and online data 24/7 using a simple web browser. Businesses benefit from this technology primarily through hosting, developing and rapidly deploying new applications.
The global market for cloud services is booming. And it continues to expand year on year. IHS estimates the average annual growth to be 25%, with the market expected to be worth USD 278 billion by 2020, according to the analysis firm. Software as a service (SaaS) alone currently represents 50% of this massive market.
Businesses are still skeptical
Accessibility, low costs, easy collaboration, flexibility…why wouldn't you want to move over to the cloud? But how then do you explain why many organizations still haven't incorporated this technology into their business processes? According to a report commissioned by SolarWinds in 2016, 60% of companies believe it is unlikely that their whole infrastructure will one day be based entirely in the cloud. The fear of losing control over their data remains one of the biggest obstacles to cloud services being adopted by more businesses.
Widespread uptake of cloud solutions on the horizon
As things stand, businesses that have moved their entire IT system to the cloud remain in the minority. If we are to believe the latest studies, the cloud will nevertheless become essential over the years to come.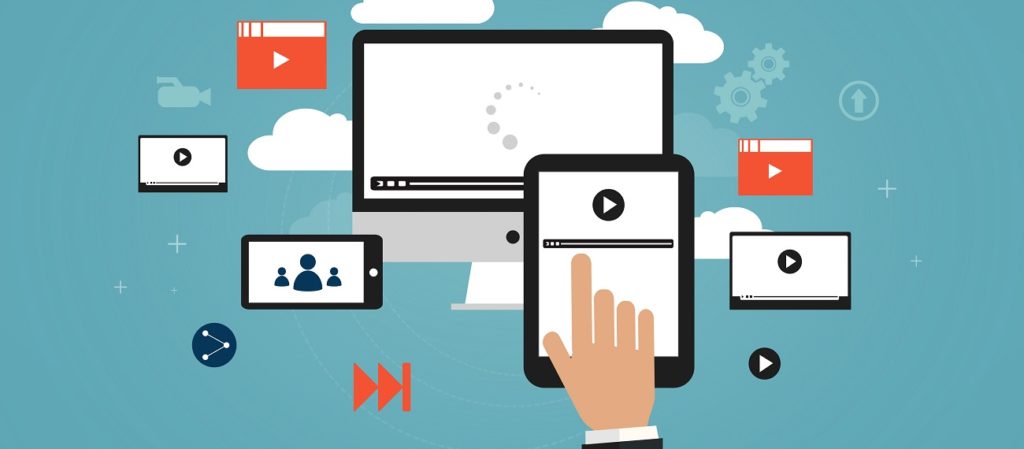 One survey carried out by Gartner predicts that anti-cloud attitudes will be more or less overcome by 2020 with the expansion of IaaS, PaaS and especially SaaS. According to the American firm, the cloud is expected to become the default choice for software deployment. Software providers have recognized this trend, with many of them now offering online solutions that help to gradually replace on-premises deployment.
Companies that ignore this trend risk being left trailing behind in the very near future. Today, many businesses are opting for a gradual migration, prioritizing their least critical platforms.
The best of both worlds
Although some businesses may be apprehensive towards public cloud services, they have readily adopted private cloud computing – a solution more closely aligned with their internal operations. But private cloud services incur higher costs due to the dedicated infrastructure involved. To avoid having to choose between the two solutions, hybrid cloud services are proving to be a good compromise for a growing number of businesses. However, studies have revealed that only a quarter of companies currently have the resources required to manage a hybrid IT environment.
With a hybrid solution, businesses can take the best parts from both models while also enjoying greater flexibility and infrastructure tailored to their needs. This means they retain control over their highly-sensitive data and applications. And on top of that, companies can benefit from everything public cloud computing has to offer in terms of flexibility and availability.
Image

©

GraphicStock
This site is registered on
wpml.org
as a development site.