Can we really say there is a Digital Single Market in Europe today? According to the Digital Economy and Society Index (DESI) for 2017, the European Union is making good progress in this field. But we are far from achieving uniformity between one Member State and another. Let's take a look at how individuals and businesses are coping.
For several years now, the European Commission has been introducing initiatives designed to create a Digital Single Market. Its strategy is based on three objectives: improve access to digital goods and services, create an environment allowing digital networks and services to be developed, and promote digitalization as a driver of growth. The way the Commission sees it, it's time to bring the EU's single market into the digital age and remove the barriers of regulation. The ultimate aim is to turn 28 national markets into one single market. "This market has the potential to generate 415 billion euros for our economy every year and create hundreds of thousands of new jobs."
Measuring progress by Member States
DESI is a tool to identify the performance made by the 28 Member States in various fields such as connectivity, integration of digital technologies by businesses and public services, as well as digital skills. It measures the progress achieved by EU countries in their efforts to build a digital economy and society. The Commission published the data relating to the index on March 3, 2016. This should help the EU to "identify the areas where the priority is to invest and take action to create a true Digital Single Market."
Major gaps between countries remaining
When it comes to digitalization, Europe overall is doing better year after year. But there is still a significant digital divide (the gap between the most and least advanced countries). Today, the score lies at 37 percentage points, with Denmark, Finland, Sweden, and the Netherlands coming out on top. But there are some countries lagging behind the EU average, mainly Greece, Bulgaria, and Romania.
"Europe is gradually becoming more digital but many countries need to step up their efforts. All Member States should invest more to fully benefit from the Digital Single Market. We do not want a two-speed digital Europe. We should work together to make the EU a digital world leader," said Andrus Ansip, Vice-President for the Digital Single Market.
Bridging the skills gap
The DESI index shows that connectivity between Europeans is improving. Yet it is still not in a strong enough position to cope with the needs of the future. The Commission believes that 90% of jobs will soon require digital skills. And while the number of digital specialists in the EU is rising, the skills gap has still not been filled. "Almost half of Europeans (44%) still lack the basic digital skills to use an electronic messaging services, use publishing tools, or install new devices."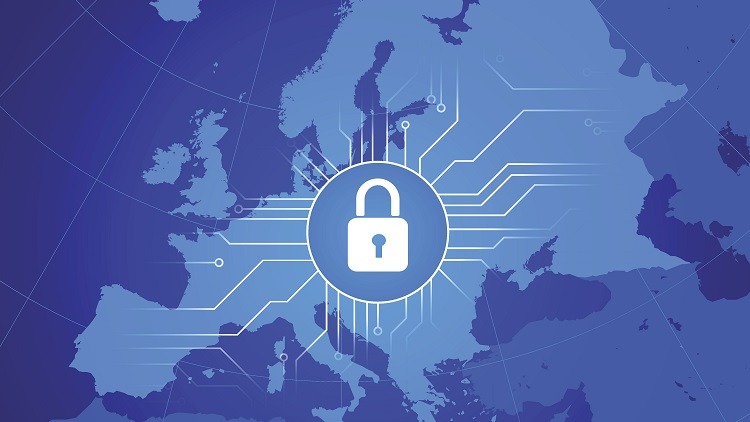 Businesses have also been affected by the changes brought about by the rise of digitalization. They are "adopting more and more digital technologies, such as professional software to exchange information electronically (26% of companies in 2013 compared to 36% in 2015) and invoice electronically (10% in 2013 compared to 18% in 2016)". The EU has proposed new rules to boost online trade by fighting against geographical restrictions, making it more affordable and efficient to deliver packages across borders, and strengthening customer confidence thanks to better protection and better application of the rules.
Taking new data protection rules into account
As part of its strategy for a Digital Single Market, the Commission is working to boost digital trust. The new EU regulations on the protection of personal data (GDPR) will come into force in May 2018, accompanied by new rules on privacy and electronic communications. The aim of reforming data protection is to strengthen the rights of individuals, make those who process data aware of their responsibilities, and give the regulation credibility through enhanced cooperation between data protection authorities. Those bodies will then adopt common decisions once data processing becomes transnational and sanctions are increased.
Seizing the benefits of digitalization using adapted tools
Digitalization is becoming more and more essential in business – transforming processes, simplifying exchanges, and improving productivity. But to make an ally out of this process, companies must choose tools that match their needs, not least for data protection and confidentiality purposes. These come in the form of adapted solutions, designed specifically for your business. Such as solutions from Oodrive – your trusted partner for managing sensitive data. The Oodrive Group provides file sharing, online backup, and digital trust solutions for professionals, meeting the most stringent French and international security certifications.
This site is registered on
wpml.org
as a development site.